Tobacco use is the single greatest cause of preventable death worldwide.


Over1 million Indians die from tobacco related diseases each year in India.


Tobacco kills more than 6 million people every year worlwide. By 2030, tobacco may kill 10 million people per year, over seventy percent in the developing world. These are not just numbers the statistics reveal the real lives and real pain of the families who have lost their sons and daughters. There is nothing inevitable about this we don't have to helplessly count the dead. As we go from one century to the next taking with us astounding gains in medicine and science, one story that stands woefully neglected is the tobacco story. One hundred million people were killed by tobacco in the 20th century. Unless effective measures are implemented to prevent young people from tobacco and to help current smokers quit, tobacco will kill one billion people in the 21st century.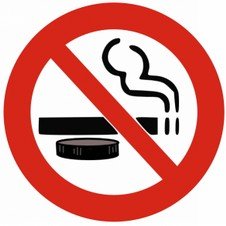 The globalisation of tobacco trade and marketing represents a real challenge to us in curbing the evils of tobacco. As tobacco industry's documents make it clear, this industry acts as a global force. This necessitates the need for public health to cross borders, and itself serve as a global force.



More deaths are caused each year by tobacco use than by all deaths from AIDS, illegal drug use, alcohol use, motor vehicle injuries, suicides, and murders combined.

Quit Smoking

Click here for Quiting Tips...


................................................

Quit Smokeless Tobacco

Click here for Quiting Tips...


................................................
Dont give the deadly gift to your family members
Stop Smoking!
Click here to know the facts