Our Vision

Happy and Healthy Living for All

Our Mission


To educate, support, and mobilize a generation of young leaders to solve critical community problems and challenges through positive change. With a national network of local teams, VChangeU propels young generations by demonstrating the collective power of small change to make a big difference in the society.
We believe that our work can have a positive impact on the youth and in creating a better future for themselves as well as for the future generations.

Activities that lead to positive social change in our communities.


Our Core Values




Integrity – We strive for integrity at all times by saying what we mean, matching our behaviours to our words and taking responsibility for our actions.



Innovation - Innovation with a purpose brings value, and creating value is our goal. We think differently and strive to apply innovative thinking and creativity to everything we do. Innovation is a key driver for our progress.








Creativity - Creativity in our work has the courage to deliver our objectives in making a larger impact.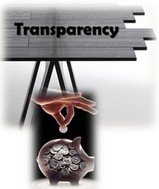 Transparency – We are transparent in our dealings with the government, the public, partners, donors, beneficiaries, and other interested parties, except for personal matters and proprietary information.